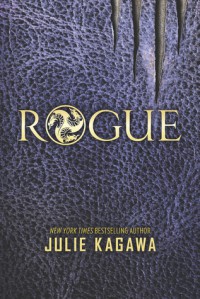 Publication Date: 28th April 2015 from Harlequin UK Mira Ink
Source: Netgalley
Deserter. Traitor. ROGUE. Ember Hill left the dragon organization Talon to take her chances with rebel dragon Cobalt and his crew of rogues. But Ember can't forget the sacrifice made for her by the human boy who could have killed her-Garret Xavier Sebastian.
So I read Talon recently, when it accidentally fell into my shopping basket at Waterstones – I have yet to review that one properly, bear with me, but when I saw the sequel on Netgalley I was ecstatic, having been DYING to find out what was next for Ember, Cobalt, Dante and co.
Julie Kagawa has a huge following for her previous series but this is my first set of her books I have read and having done so I can see why the rest are so popular. With "Talon" she created a world where dragons exist – hiding in human form, looked after by governing body Talon and trying to stay out of the way of the St George soldiers who are determined to bring them down. But neither Talon nor St George are exactly nice groups and when dragon Ember meets Soldier Garrett, they both gain a better understanding of the realities behind these war torn factions.
Now Ember has gone "Rogue" from Talon and along with a small band of rebels is determined to rescue more hatchlings from their clutches. Meanwhile Garrett also has turned his back on his clan and together they must fight the good fight.
The mythology created here really appeals to me and Julie Kagawa has a great sense of character and timing, building atmosphere with an absorbing slow burn (yes sorry about that one) which suddenly explodes into some really terrific action sequences which get the heart going…
There is a beautiful depth to the characters, I especially like the "bad" guys – they are wonderfully moustache twirlingly cool whilst also being insightfully drawn to really make you root for the good guys. Still the author manages to blur the moral lines in an intelligent way – especially with the relationship between Ember and her brother Dante – on opposite sides of the fence both feeling like they have to rescue the other from themselves.
So mixing some interesting themes about prejudice, the meaning of family and loyalty alongside a really great fantasy background makes this a really terrific read. Talon set things up elegantly, Rogue continues the tale and really adds spice to the mix and overall I have no hesitation in recommending them.
Roll on book 3 – my chronic impatience just kicked in!
Happy Reading Folks!